Active Learn - Vane Road students only
We now have access to Active Learn! This is a great online site where your child can access online reading books. The site is very child friendly and has been a great success with EYFS and Y1. All children have been added to the site and their teachers have allocated a range of books for them to enjoy.
To log in please go to:
https://www.activelearnprimary.co.uk/login?c=0
Some children may already have their log ins, for those who do not, please see the instructions below.
Username: first name and the first three letters of your surname for example John Smith will be johnsmi (lowercase)
Password: VR2020
School code: vane
If you have any problems whatsoever, please do not hesitate to contact the school via the email below and Mrs Johnson will try and help.
vaneroadparents@durhamlearning.net
Accelerated Reader Access - Vane Road Pupils
PLEASE USE MICROSOFT EDGE, INTERNET EXPLORER OR SAFARI.
We have received reports from parents that they are experiencing problems accessing accelerated reader by Google Chrome.
Children can log into their Accelerated Reader account at home and take quizzes.
Please click on the link below - this will take you to the login page.
Nessy - Vane Road Pupils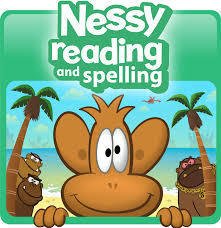 Nessy fun, interactive software that helps children with their reading and spelling. During the school closure, Nessy is available to all Vane Road pupils. This link will get you through to the log in site: learn.nessy.com
Enter the school memorable word peachygoggles
and type in your child's name