Parent Governor Vacancy
Parent Governor Vacancy
21 May 2019 (by kpavey)
We currently have a vacancy on our Governing Body for a Parent representative due the term of office of the present holder expiring. The present holder has indicated that they would like to continue in the role.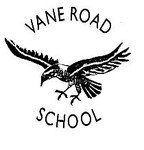 All those with Parental Responsibility for a child at the school are eligible to be a Parent Governor EXCEPT
- if s/he is an elected member of the local education authority; (local councillor)
- if s/he is paid to work at the school for more than 500 hours in any twelve month period
beginning on 1 August and finishing on 31 July. (during one academic year)
In the first instance we are seeking 'expressions of interest' in the form of a letter officially declaring that the applicant has parental responsibility for a child at the school and they are committed to becoming a school governor. In the event that there are more than two expressions of interest then an election will be call and each candidate will be required to make a written statement as to why they feel that they would be an excellent Parent Governor.
All expressions of Interest must be received by 12noon on Friday 24th May.
Should you have any questions regarding these post, please contact Mr Pavey, Head Teacher or Mr Wallace, Chair of Governors through the school office.