Google Expeditions Day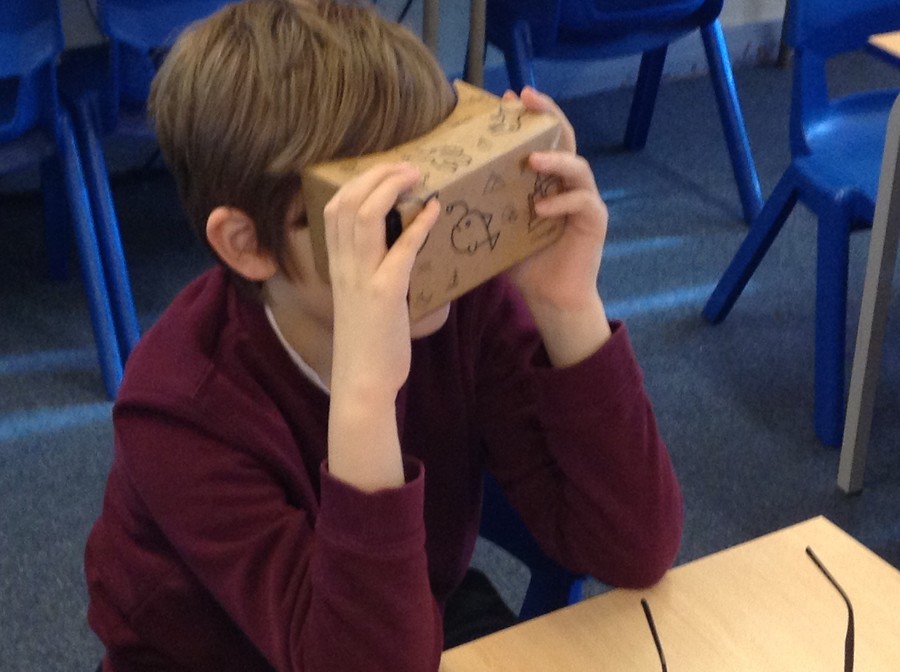 Our children have been on virtual field trips to outer space; scuba-diving in the Barrier Reef; sight-seeing around the Seven New Wonders of the World; journeying inside the human body; banqueting in a Medieval Castle and exploring the Pyramids of Giza – all in one day.
The google expeditions team visited our school and gave the children the opportunity to immerse themselves in virtual reality during a visit from Google Expeditions.
The whole day was a fantastic learning experience, with children travelling virtually to places they would never get to see. We are always trying to broaden children's horizons and looking for innovative ways for our children to learn. This experience certainly created a sense of awe and wonder across the school and prompted a lot of enquiry about the world in which we live.
The children were excited and enthused by the whole experience:
"I highly recommend this experience to everyone. My favourite part was visiting The Great Barrier Reef. I would like to thank Google for giving us this wonderful experience which has been like no other." Kyle Mansfield Y6
"Egypt and the pyramids are one of my favourite things and they were right up in front of me. It was amazing!" Jack Hancock, (Y5)
"It was a once in a lifetime experience, I would definitely recommend it." Dylan Forster, (Y6)