Welcome to Class 9!
Class 9 Macbeth and the three witches - Monday 25th June 2018
During our Shakespeare lesson today, we had lots of fun re-enacting the battle between the Scottish and the Norwegians. Mrs Gentles helped us learn more about the story, Macbeth, using a special drama technique, whoosing! We stood in a circle and different children took on the role of the different characters. It was great fun watching three of the children become one of the witches. As you can see from the photographs, the children really got in to role. During the session, we produced some fabulous ideas about the three prophecies. In our English lesson, we used our ideas to write a letter to Lady Macbeth.
Enter text...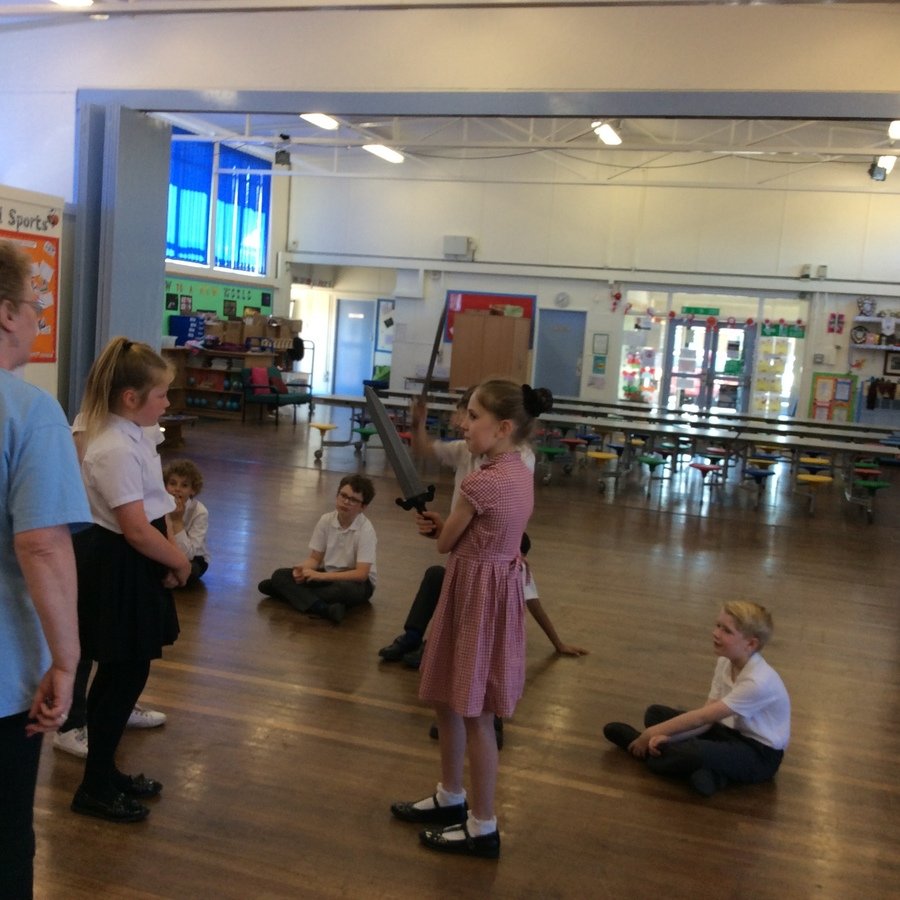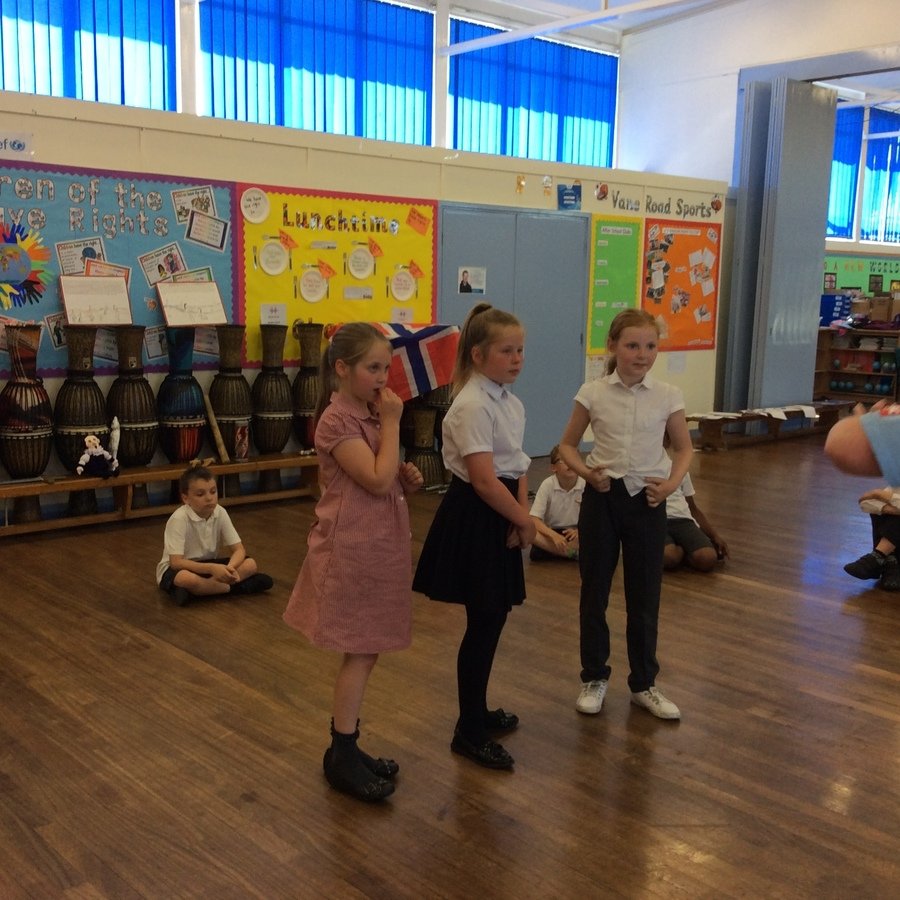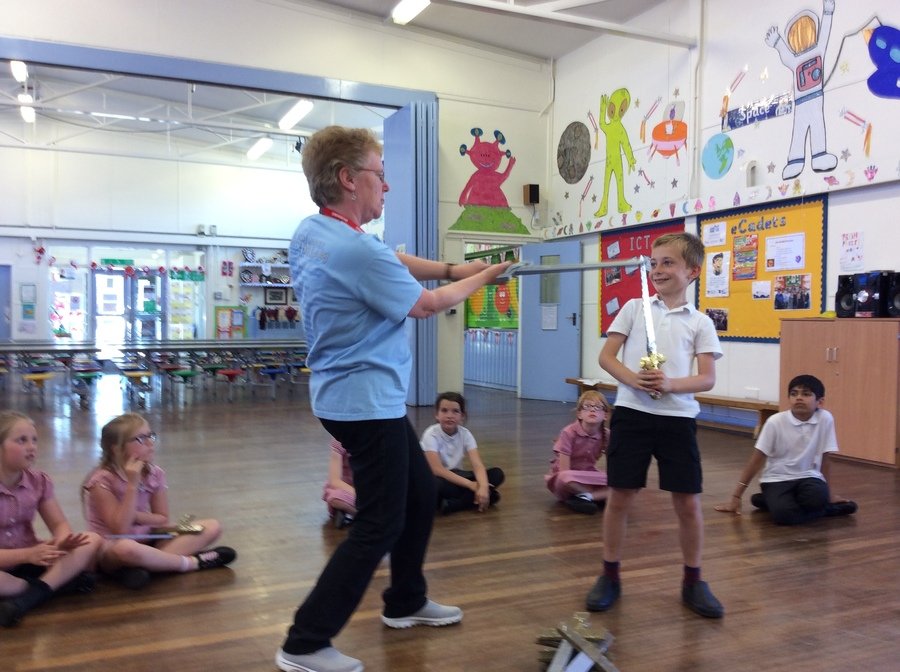 Class 9 battle in Shakespeare Lesson - Wednesday 20th June 2018
Today was a really exciting lesson, the children thought about the characters from last week and the adjectives they used to describe each character. After playing a few games that the actors in the Royal Shakespeare Company play, the children created freeze frames to show they were getting ready for battle. In partners, they chose who was from the Norwegian army and who were soldiers from the Scottish army defending King Duncan. Amazingly, the children role-played a non-contact battle with a partner. Afterwards, they carried out a writing task called 'Secret Writing'. The children had to answer questions about the battle and write down key parts of the battle without using a dictionary or showing anyone else in the class their work. I was very impressed with the writing and one of the children was awarded William Shakespeare for their effort!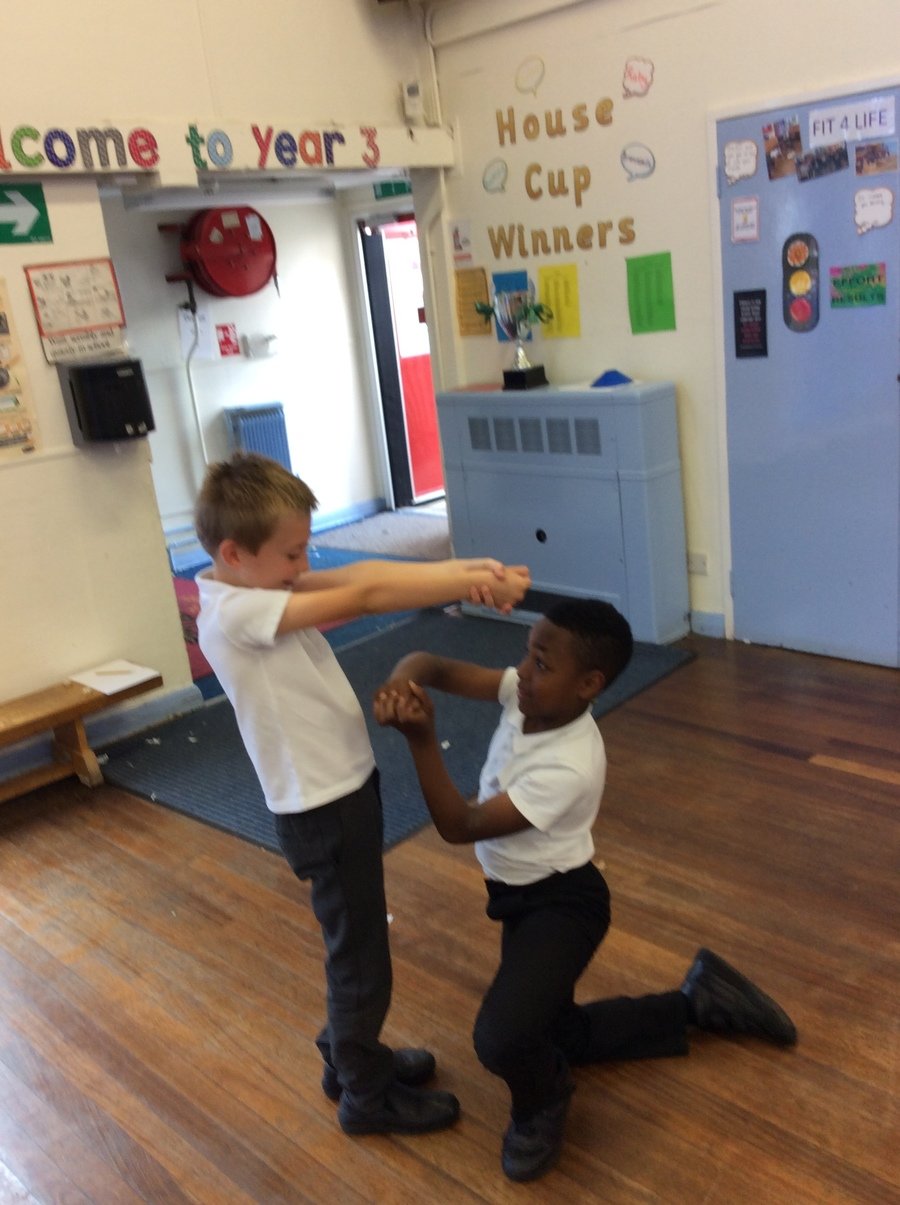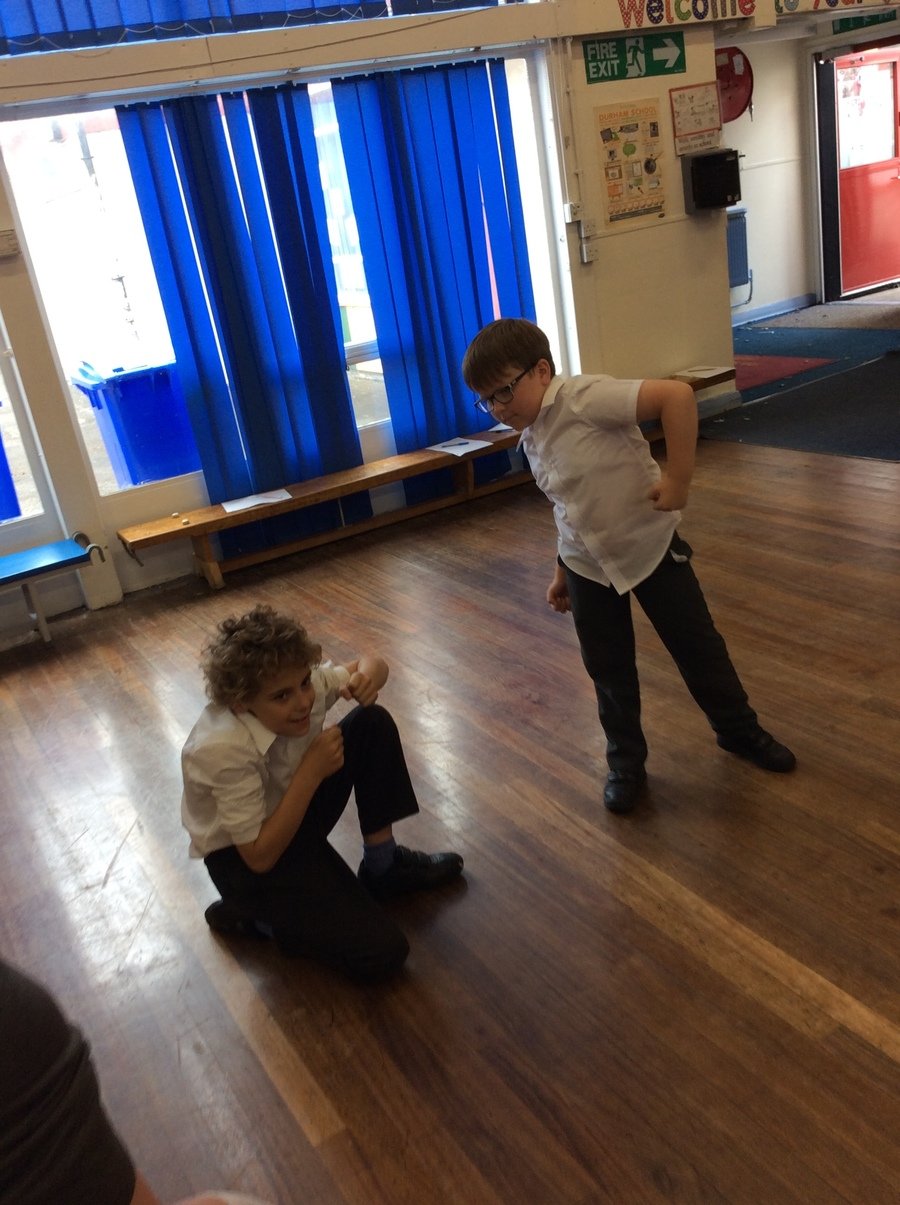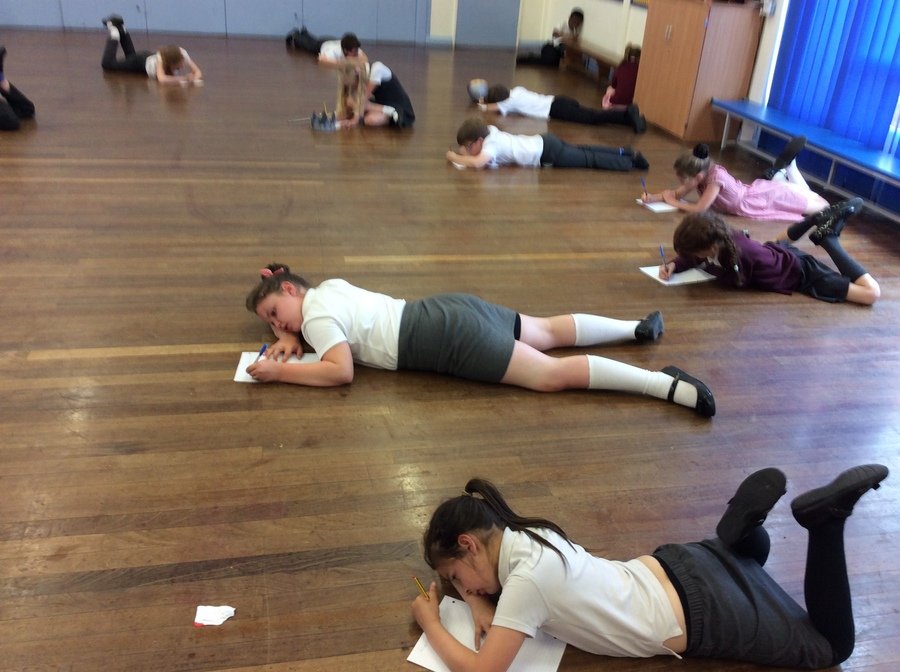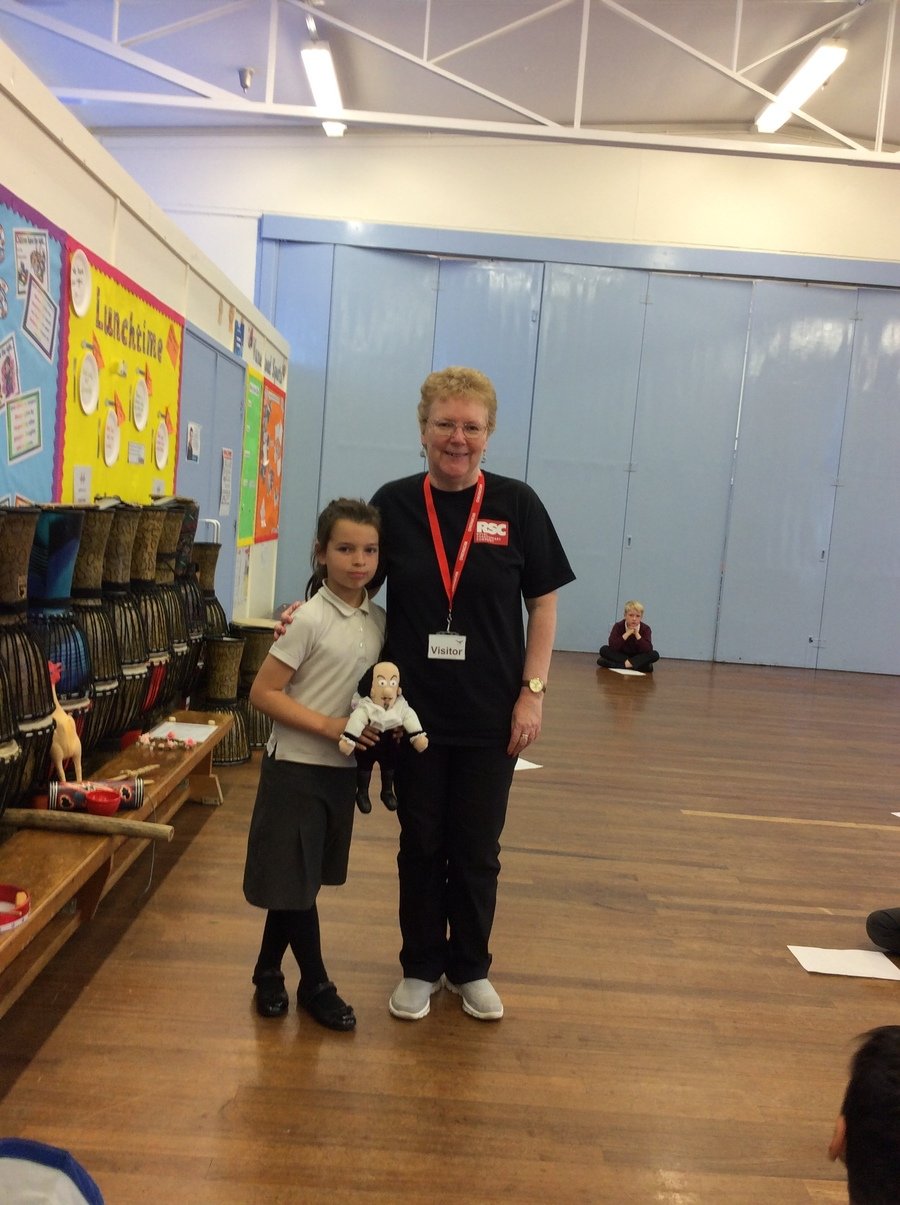 More Shakespeare Fun - Wednesday 13th June 2018
Today, the children had fun creating freeze frames of different characters from the play. They talked about the different characters and collectively as a class created a fabulous list of adjectives to be used at a later date in their writing. Mrs Gentles awarded the Oscar for the child with the most interesting freeze frames!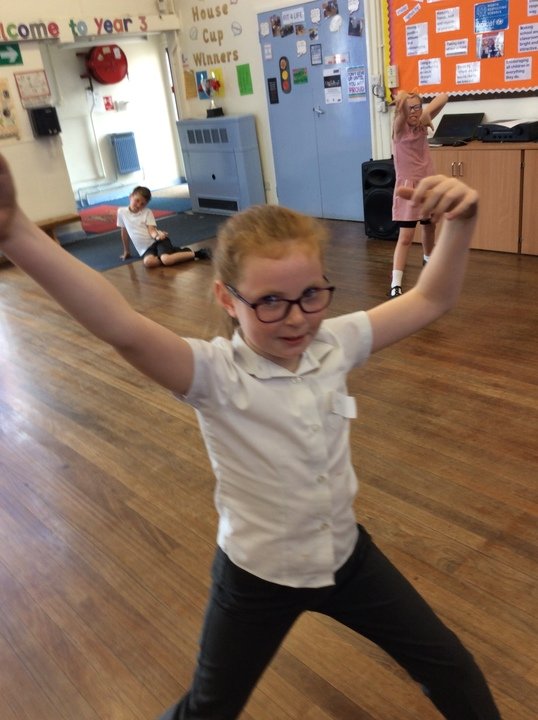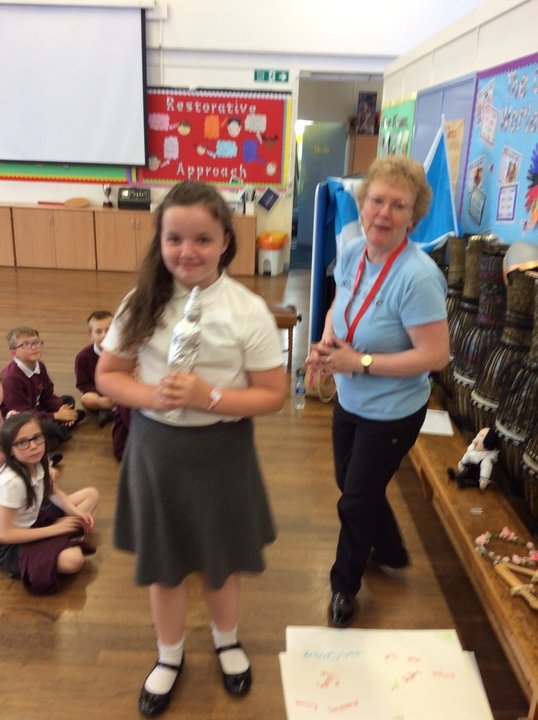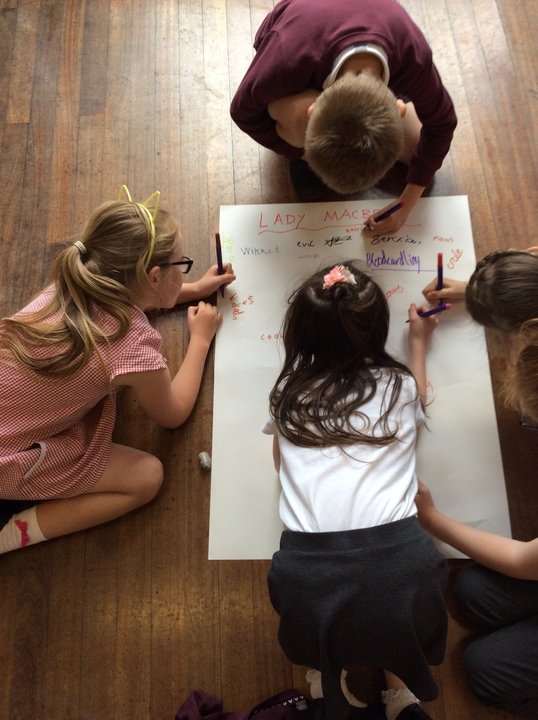 Shakespeare Fun in Class 9! - Tuesday 5th June 2018
The children in Year Four are having fun participating in drama related activities to improve their writing with a specialist teacher. Mrs Gentles is a fabulous and experienced primary school teacher, who has had specialist training of various drama techniques by the Royal Shakespeare Company and supports schools in introducing Shakespeare in to the curriculum. She will be coming in to year four this half term to deliver stimulating and fun lessons.
The children enjoyed today's lesson which started with some exciting drama related activities and ended with some fantastic freeze frames of character's from one of William Shakespeare's well known plays. The children had some positive things to say.
"It was really fun and nice to have a change". Aaliyah.
"I think it is fascinating to think famous actors do what we were doing today". Clayton.
"I think it was fun and funny". Rickheim.
"I really enjoyed it and it inspires people". Ava.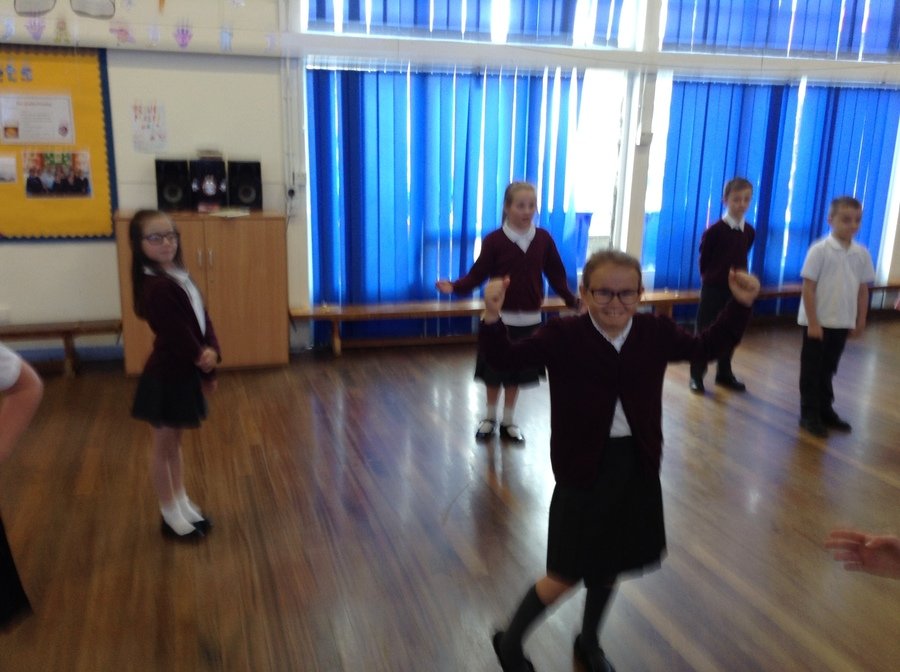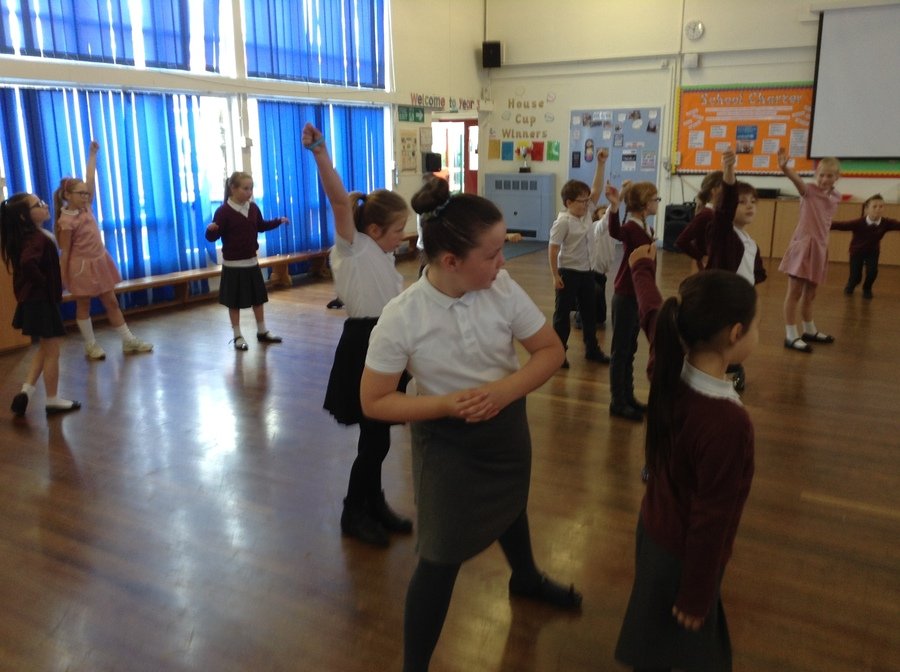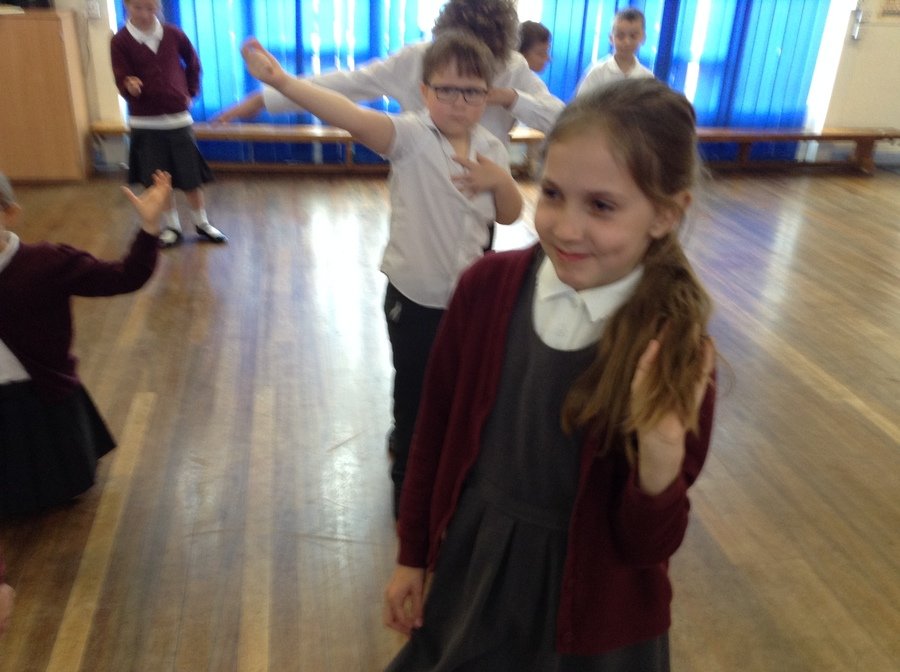 Golden Day- 25th May 2018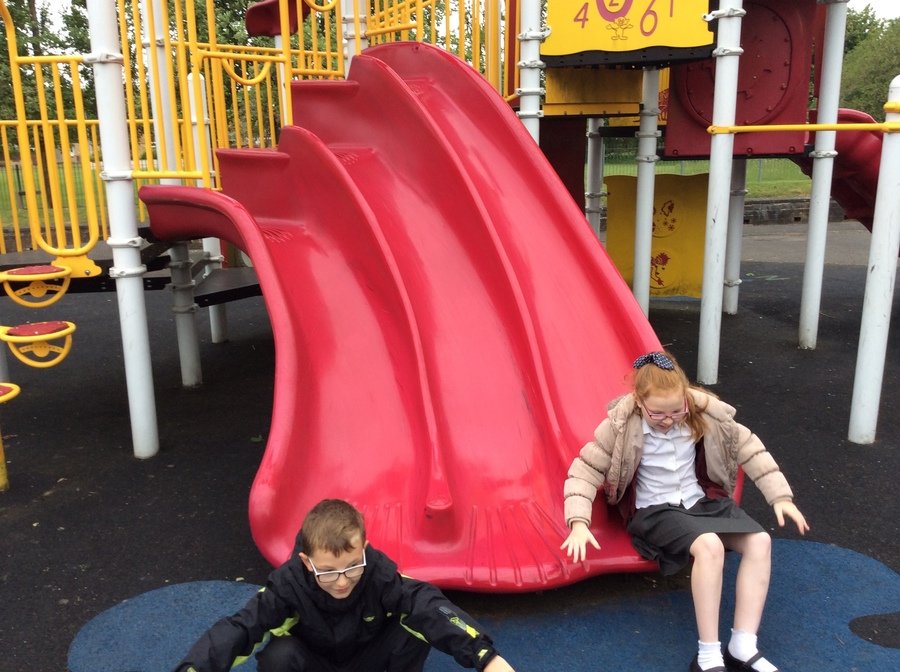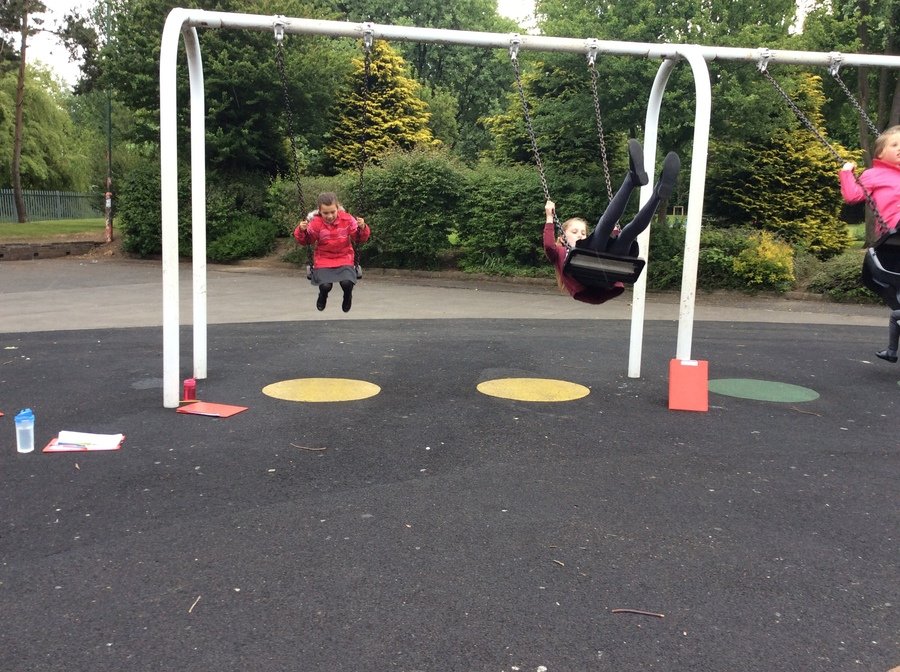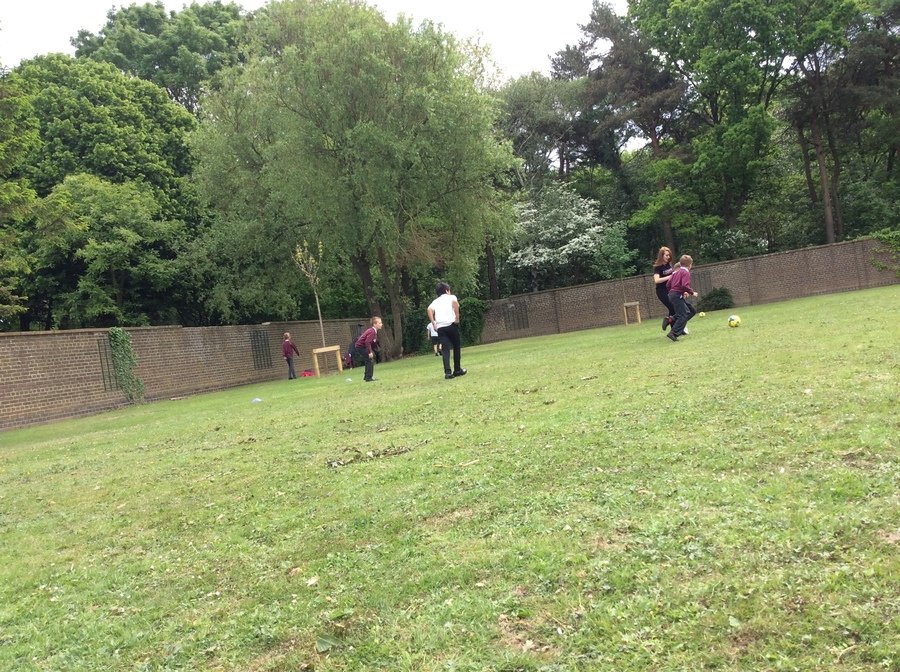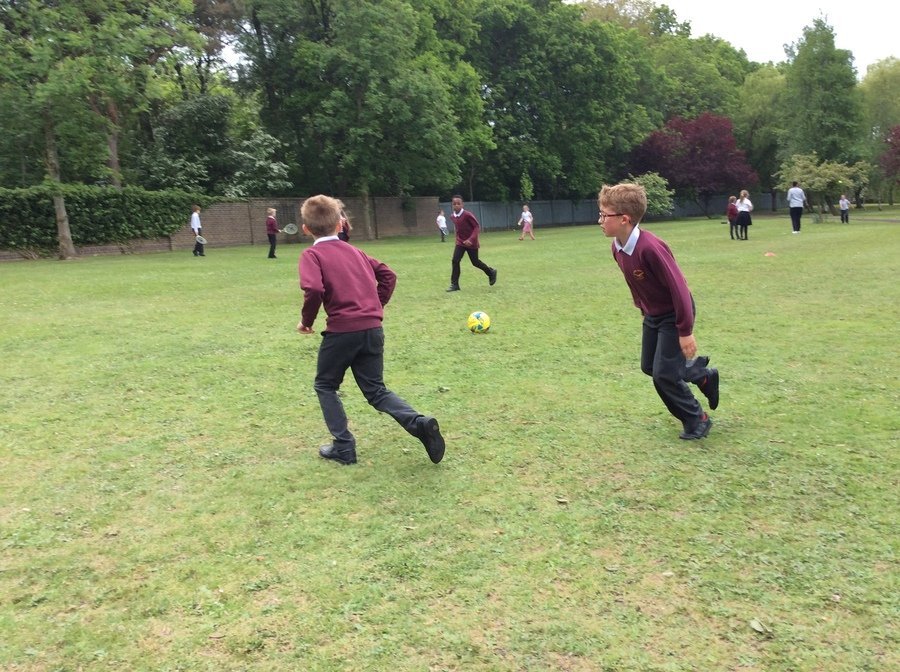 To celebrate our fabulous behaviour in Year Four, we visited St Oswald's Park in the morning and had lots of fun playing on the park equipment, playing rounders and eating cakes! Thank you, Miss Dowson, Mrs Kislingbury, Mrs Kitching and Mrs Patterson for coming with us and helping us enjoy ourselves. On the afternoon, as a class we voted to do a drama performance and we took part in a team building activity.
Class Trip - Beamish Museum - 8th May 2018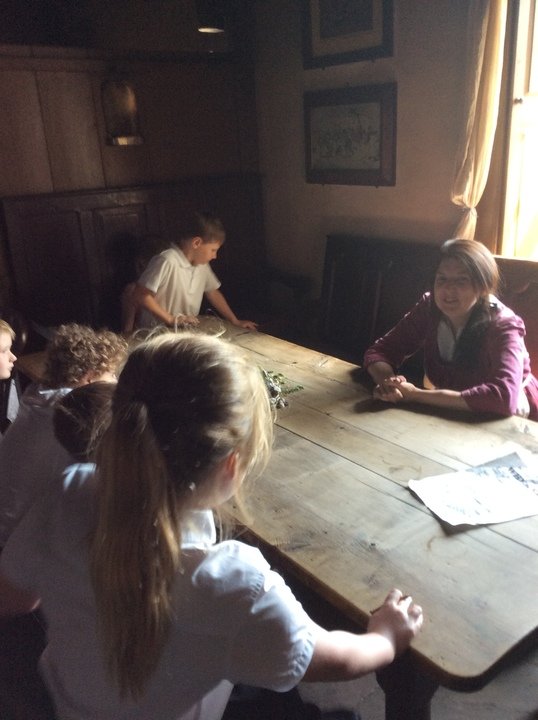 Today, as part of our crime and punishment topic, we visited the Beamish Museum and took part in a murder mystery workshop. We listened to the real life story about the murder of Joe, a local Quilter. We interviewed the alleged suspects and predicted who we thought had killed him.
During the day, we also had the opportunity to ride on an old fashioned tram and bus and walk down a mine and experience what life would have been like.
Summer Term - April 2018
Welcome back, we hope you have had a lovely Easter break. This term our topic will look at crime and punishment and we will learn who the early law makers were. As a year group, we are going to visit the Beamish Museum on Tuesday 8th May to support our learning with this topic.
For this half term, our focus in English will be mystery stories and bar modelling in maths. In science, we will be learning about living things and their habitats. In Art, we are creating pictures in the style of Vincent Van Gogh. For P.E we are hoping for nice weather to practise athletics.
Autumn Term - September 2017
We have had lots of fun this half term. We started our topic on the Romans with a great visit to Segadunum. We had an interesting time looking around the Museum and climbed a lot of steps to get a magnificent view of Segadunum. During our workshop on the afternoon, we became Roman soldiers and even had the opportunity to dress up as a Roman soldier. Take a look at some of our photos: